SPL & PEBSAL, Another Handshake to Extend the Growth
SQUARE Pharmaceuticals Ltd., a flagship concern of the SQUARE Group is holding one of the top line conglomerates position in Bangladesh. SPL is going to reach another landmark through extending its range of services by getting out from the conventional system. Recently they have decided to set up a temperature-controlled warehouse at Pabna, Due to complete this milestone they once again shook hands with PEBSAL in their journey of prosperity.
The OSD warehouse, 36,500 sft in area is entirely covered with double skin sheeting system composed of special insulation. Thermal conductivity of the air has been taken into consideration in fixing procedure of the liner layer of the roofing system. On the other hand, the structure having 320MT has a constricted schedule for the accomplishment. When it comes to facing this kind of challenge successfully, PEBSAL holds the top position of the list. Previous achievements and high proficiency of PEBSAL made the decision easier for SPL to reunite once again.
PEBSAL is very much proud to be the part of the journey of growth repeatedly with this leader of pharmaceuticals industry.
PEBSAL to Contribute in Extending the range of the Services of Fair Electronics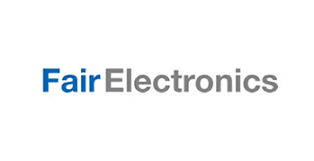 Fair Electronics, a concern of Fair group is one of the fastest growing conglomerates in the Bangladesh. In collaboration with SAMSUNG, Fair electronics first ever launched SAMSUNG MOBILE manufacturing plant in Bangladesh. PEBSAL was associated in launching the two phases of the Semi Knock Down (SKD) factory. Recently Fair electronics has decided to extend the assembling facilities of the plant. Outstanding performances and the relentless commitment of PEBSAL in completing the previous projects has prompted the client to honor with another MOU of the new phase of assembling the 5G flagship phones.
The third phase of the Semi Knock Down factory covers almost 56,500 sft in area and weighs 348 MT approximately. It is a symbolic job as it will be the extension from the existing structure and will have to be handed over to the client within the constricted timeframe. This contract represents well recognition and high proficiency of PEBSAL in facing these kinds of challenges successfully.
PEBSAL is very much grateful to Fair Electronics for trusting in reaching the milestones. Thus, PEBSAL is holding the top position of repeated clients by its relentless commitment to the service.